Vida Surf is a surf school located in Lanzarote (Canarian Islands). Lanzarote is a paradise where learning surf is a way of life and the Atlantic ocean is the stage. Lanzarote is full of amazing beaches with warm waters, consistent waves, sun and great variety of beaches and places to practice surfing for beginners or for any level, and nowadays it is already considered as the mecca of European surfing.
You can learn surfing with unbeatable conditions 365 days a year.
This new project of surf school in Lanzarote, has born from the passion for the waves, its environment and the love of sea. And we want to transmit all of these to those who for the first time start in this amazing sport. We provide the better learning, safe and fun at the same time. We not only want to show you the philosophy of surf, but we also want to teach you the currents, rules and knowledge of this wonderful sport.
This is one of the experiences that nobody can miss it. It must dare and enjoy the sensation of feeling the movement through the waves. Relaxing and being able to feel nature is a fact,  surrounded always by the best environment and surfer environment. That is VidaSurf's purpose.
We also count with instructors qualified by the Spanish surfing federation and ISA (international surfing Association) and courses of first aid, rescue and aquatic rescue in the open sea and first aid of swimming pools, course basic life support and external defibrillator sine automatic.
In lanzarotevidasurfschool.com you have all Information on courses, accommodation, etc.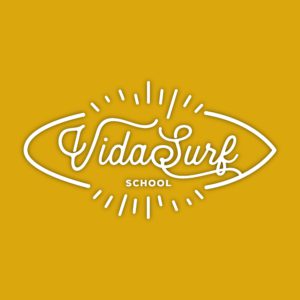 My name is Ivan, your surf instructor. It is a pride to be able to teach all people willing to learn this emerging sport. I would like to explain how, when and why I decided to live my own surf life "VidaSurf".
I was born in Barcelona, I grew up in an inland city, Rubí, where the beach was far away. When I was very young together with 5 friends we started to skate and to see our first skateboard films: "Thrashin", "AL edge of the abyss", and my favorite, "Masters of Dogtown". At that time, with only 10 years old, we talked about that one day we would do surf. The time was passing and we only could see surfing in movies, so soon we started to do snowboard.  I didn't stop doing snowboard for years, but I always had the surfing in my mind…
During one winter, I got my first surf board. It was not easy by the distance, but whenever I could and my job allowed it, I was going to surf. I did not care, the cold, the rain or the snow…I was there, I was living up my dream, finally…
I continued surfing, I spent all the money that I earned in surf, material or travel to France, Pais Vasco, Portugal, Canarias Island or Indonesia, and soon I knew that surf was all that I wanted to do in life. I started to save money, and I told to my family what was my intentions. It was not easy leave my family behind, but I was only thinking in one thing: the Surf was my way of life.
I had an old car that I packed with all my stuff and I came to Lanzarote ten year ago, and here I'm happy loving the land and living close to the waves. I could not believe it, my dream came true: "If you want, you can".  A time after, I decided to fullfil my other dream…and I created the startup projects "VIDASURF" and "VIDASURFSCHOOL".
My father used to say.."you fell in love with a wave, and you left away. Be always happy, laugh and reach your dreams and never forget that we love you".